Mira Rajput, the wife of actor Shahid Kapoor has been subject to troll on various occasions and get attention of the media. The recent example of such troll is her style of copying Kareena Kapoor in terms of treating her kids.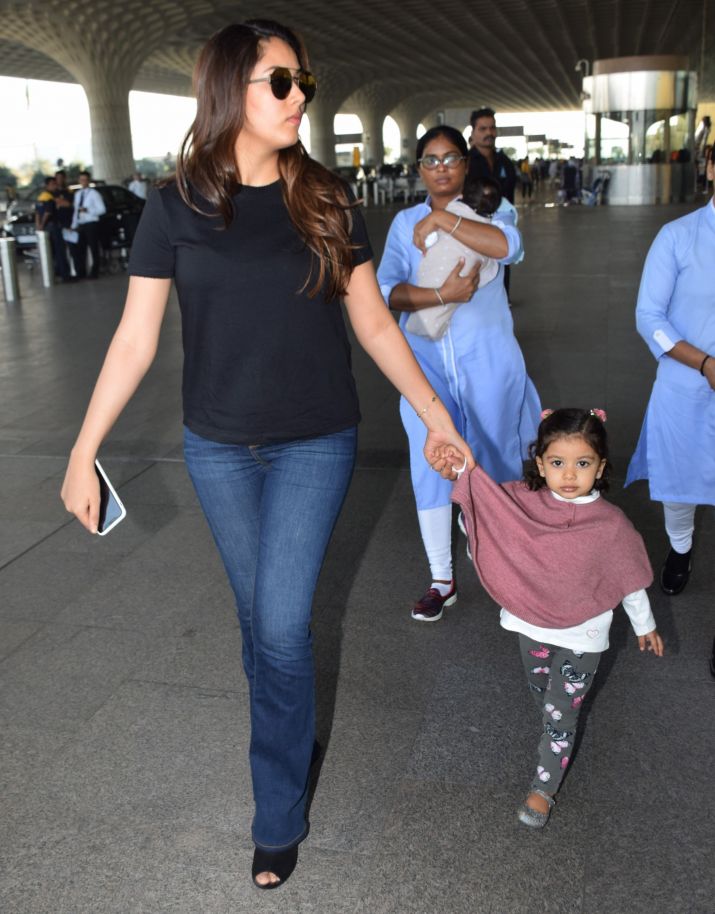 Mira Rajput got attention of media and her critics at the airport on a holiday with her kids zain and misha along with their nannies.  Mira was holding misha's hand while zain was with her nanny whereas another nanny was seen behind.
Some time before Mira had given statement in an interview that kids are not pets and that women should not spend a few hours with them and leave them for work. But in the recent event she has been dong the same for her kids and has been witnessed to keep two nannies for her own kids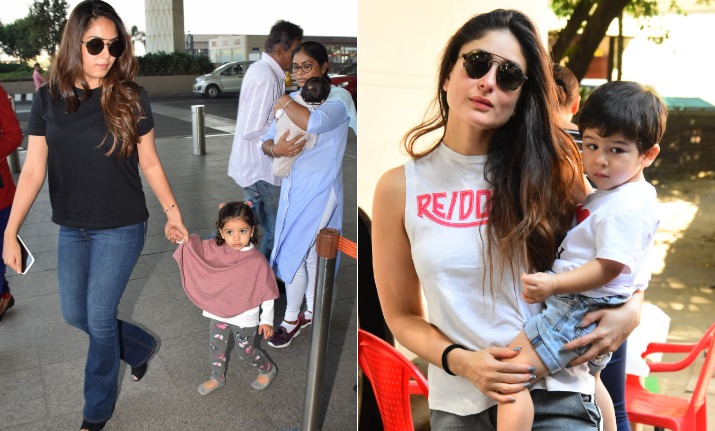 Critics of Mira Rajput are comparing her with Kareena Kapoor who has been witnessed to keep her son Taimoor along with her and also cares for him as well as being a popular actress. On the other hand Mira Rajput is trying to become an actress and leave her kids on the mercy of their nannies. 
You may also like: Top celebrity couples with huge age differences living together
Mira Rajput family background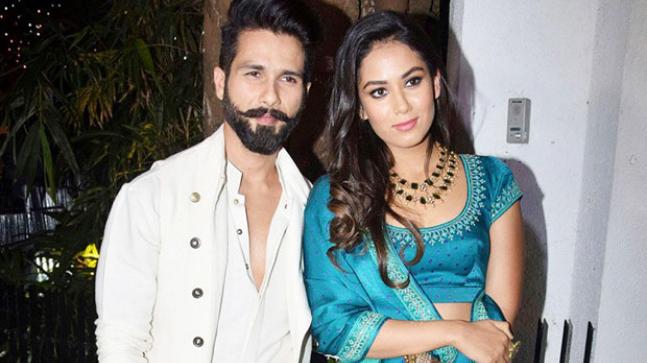 Mira Rajput was born in a Punjabi family of chhatarpur, Dehli, India. Her father Vikramaditya Rajput is a businessman and her mother Bela Rajput is a homemaker. Mira has two sisters, Priya Rajput is elder while Noorjehan Rajput is her younger sister.
Before getting married to Shahid Kapoor, Mira Rajput was reportedly in a relationship with Aditya Lal for a short period of time. However, very soon they separated their ways and finally Mira Rajput got engaged with Shahid Kapoor in 2015. Mira Rajput came to the limelight when she got married with Shahid Kapoor. The classmates of Mira have appreciated her as a shy but intelligent student.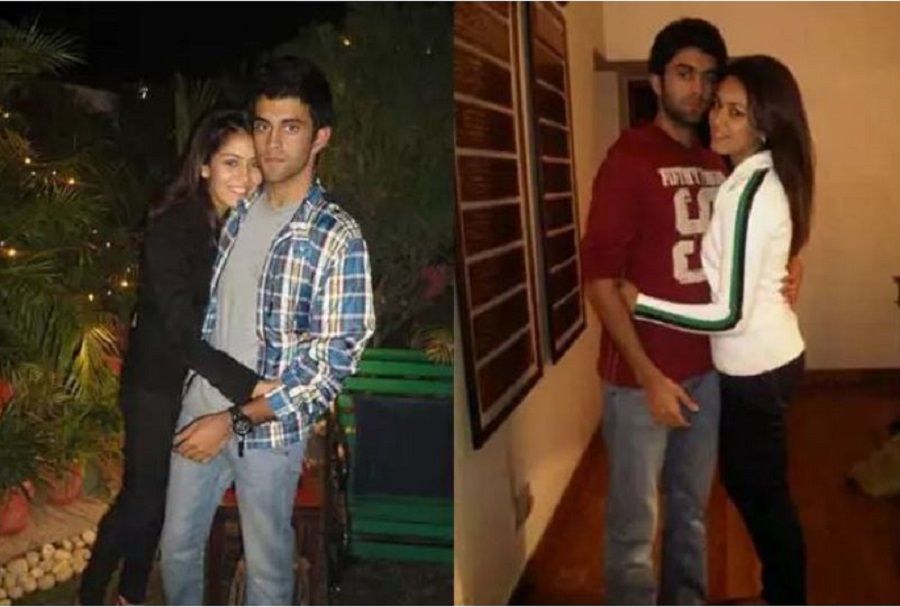 Mira Rajput Age and Height 
Mira Rajput was born on September 7, 1994 (age 24 years as of now) in Dehli, India. She is 5′-5″ tall perfectly matching the height of her husband Shahid Kapoor and handsome enough to catch the attention of everyone. Mira is the second of the three sisters. 
In January, 2015, Mira got engaged to the film star Shahid Kapoor, 14 years older than her. Some time before, Mira was in a relationship with a model Aditya Lal but soon got separated.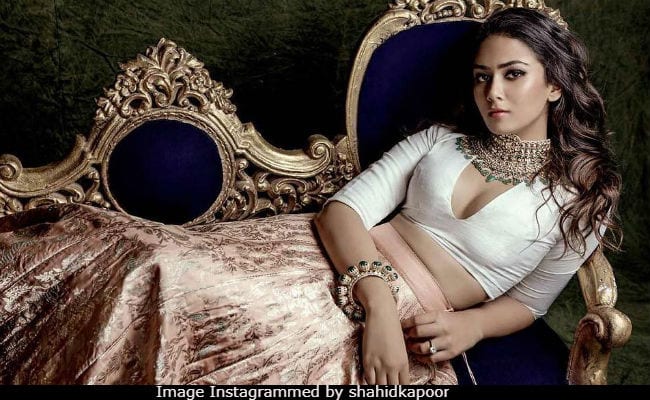 Mira Rajput education
Mira Rajput completed her schooling from Vasant Valley School, New Dehli and joined Lady Shri Ram College for women. She completed her graduation in English (Hons and was a bright student. She got 10th position in the Delhi University's CATE examination for English.
After completing her education, Mira Rajput persuaded an internship with the United Nations (UN). She is actively participating in various chat shows, TV commercials and the movie promotions of her husband. However, her favorite actor is Salman Khan. The very first movie that she watched with her husband was "Bajrangi Bhaijan" of Salman Khan.
Although being a celebrity herself, she does not like to share her personal life on social media. Now she is focusing on her married life and trying to enter into the shobiz. 
Mira Rajput twitter and reddit
Mira Rajput is active on twitter and reddit. Her twitter account can be followed at https://twitter.com/mirarajput while she can be viewed and discussed on various threads of reddit.
Popular Search terms of this article:
mira rajput age, mira rajput family background, bela rajput, mira rajput wikipedia, mira rajput twitter, mira rajput education, mira rajput wiki, mira rajput background, mira kapoor twitter, mira rajput family, mir rajput, mira rajput, shahid kapoor education, mira rajput reddit, mira rajput kareena kapoor
shahid and mira age diff, mira kapoor background, shahid kapoor hieght, mira kapoor education, mira kapoor age, mira rajput and aditya lal, shahid kapoor smoking, mira rajput kapoor, mira rajput born, kareena kapoor age 2018