The most popular TV drama "Ehd-e-Wafa" is the production of the Pakistan Inter-Services Public Relations (ISPR) directed by Saife Hassan and aired on PTV home has been a great success after the record-beating ARY Digital Production Meray Pass Tum Ho. The focus of this TV drama is on the lives of four school friends who have different mindsets, goals, hopes, and aspirations. The focus of these friends changes from time to time by the challenges and hardships they face during their struggle.
Ehd e Wafa Cast
The drama was premiered on 22 September 2019 on Hum TV and PTV Home. It airs every week on Saturday as a part of night programming which is obviously under MD Productions.
This famous drama is not only popular because of its best lines and extraordinary story-plot. but, mainly because of the famous actors and actresses whom this drama stars. The main cast of this drama includes Ahad Raza Mir, Osman Khalid Butt, Ahmed Ali Akbar, Wahaj Ali, Alizeh Shah and Zara Noor Abbas in leading roles.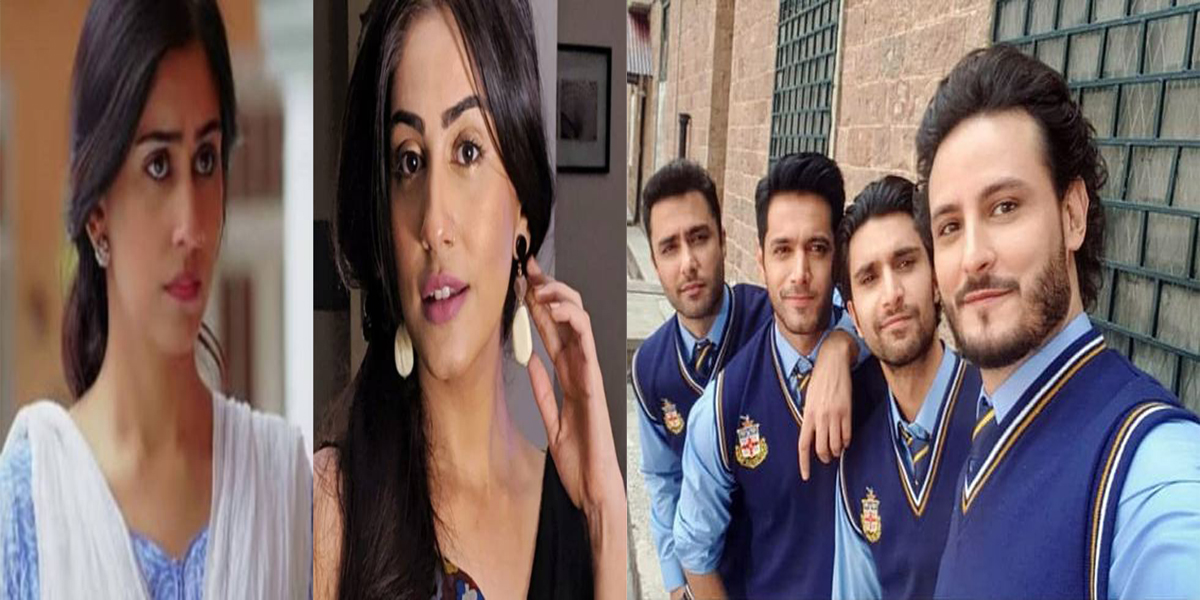 What is the timing of EHD e Wafa?
Ehd e Wafa is the most popular drama serial telecasted every Sunday at 8:00 pm, only on HUM TV. The story of Ehd e Wafa was written by Mustafa Afridi and directed by Saife Hussain. Its opening theme was presented by Asim Azhar, Ali Zafar, and Aaima Baig. It was composed by Sahir Ali Bagga.
Ehd e Wafa Plot
The ups and downs of the story are following a group of lively, high-spirited and challenge-lover friends whose relationship is dominant in all the relations of the world. They help, support, and hold each other and enjoy one another's the company and are living happily in their life. But the story turns when they overcome hardships and challenges in their lives and find it difficult to maintain their unbreakable friendship.
Four friends of Ehd e Wafa
The four friends, Saad, Shah Zain, Shariq and Shehryar call themselves SSG. We can abbreviate it as Special S Gang as the names of the friends start with the letter S. They are getting an education in prestigious Lawrence College in the most popular Ghora Gali of the city of brave, Murree. In Saad's family, there is his father, Faraz Inam who is a Brigadier and serves in the Pakistani Army, his sister, Rahmeen who is an aspiring artist and is determined to be the top artist of the world. Shah Zain belongs to a rich family in the village and is the closest to his grandfather, Malik Allah Yar, who thinks and believes that education is useless and is the waste of time. Shariq lives in the poor family and lives with his sister, Ghazala and his mother. His sister has to do two jobs to earn money so that she can pay for his studies and his widowed mother. The father of Shehryar is a Band Master.
Ehd e Wafa Story
Saad and Shehryar live in Rawalpindi, while Shariq lives in Lahore. They often bunk college together at night which lands them in hot water, when caught by their hostel warden, Firdous Baig, who never misses a chance to punish the four friends.
There are also two female roles: Dua and Rani. Rani is a vivacious girl belonging to a rich village background. Dua belongs to Rawalpindi and can be seen visiting her cousins, Aisha and Raheel in Murree. Raheel is overprotective towards Dua which she does like and tries to avoid him.
Ehd-e-Wafa Review of all Episodes
The SSG group, despite having relieved warnings, still bunk college and accidentally run into Dua and her cousins. Saad recognizes Dua and tells Shah Zain that he had seen Dua twice before and has a crush on her. Once in a painting workshop and once in a library, he didn't dare to tell her that he liked her. Shah Zain encourages Saad to go after her and get to know her name since he didn't. They both follow Dua to her cousins' house and Shah Zain tricks the watchman into telling him Dua's name.
Once they reach the hostel, Shah Zain reveals to the other two sketches that Saad made of Dua, thus proving how big of a crush Saad had on her.
As Shah Zain and Shehryar begin to introduce themselves to Dua and tell her about Saad, Raheel pushes Saad, thinking he was harassing Dua and a physical fight follows. The police arrive and take Saad and Raheel into custody, while Shah Zain and Shehryar flee, later joined by Shariq.
Dua's parents file a complaint against Saad, in the name of harassment. The warden, Firdous, is informed. Enraged, he rushes to the police station and demands that Saad tell him whether the other three were present at that time.
Saad, for the sake of friendship, repeatedly lies, which lead to their rustication from the college. This causes a rift between the SSG. Shariq refuses to be involved in their tactics anymore, using his family's financial condition as an excuse. Saad slaps Shah Zain, because he made a fuss in front of Dua and because he left him alone the previous night. In the end, it is decided that Saad, Shah Zain, and Shehryar will be allowed to give exams, but not stay in the hostel or take classes. Since Shariq wasn't directly involved in the incident, no action was taken against him.
The four friends now go on to lead their separate lives. Shah Zain doesn't turn up for his exams. He slowly transforms into an angry young man. The story now focuses mainly on Saad and Shah Zain.
You may also like to read: Malala biographical drama Gul Makai, A Biopic of Malala Yousafzai
There, Zoro chases Dua, who happens to be there. Dua accuses Saad of trailing him but later softens up when she overhears him scolding Zoro for running after her and telling him that he is sometimes scared of Dua. Shah Zain and Shehryar visit Saad, wanting to reconcile with him.
Outside of PMA Shah Zain gets married to Rani. For their wedding Shah Zain invited Shehryar and Shariq however, due to them talking about Saad, Shah Zain gets angry and breaks a musician's harmonium. Saif and Shehryar leave realizing that Shah Zain only viewed them as commodities and not friends. Saad is shown to be undertaking Yarmuk exercise at PMA alongside his cadets. Saad gets selected for Sandhurst Royal Military Academy exchange program however he refuses to go and gives his seat to his friend who came second to him.
Raheel parents then invite Dua's parents and insist on their marriage but Dua's father refuses. On the way to their home, Dua's parents have a road accident. Dua's father passes away and her mother is severely disabled as a result. Her cousin blackmails her into marrying him as she finds out she is adopted. Dua agreed but humiliates him in front of his parents. Dua and her mother live in Abbott bad near her medical college. Saad is shown to pass out of PMA with a sword of honor. Later he finds about Dua's father. Shah Zain is shown to be contesting in the by-elections. Shariq's YouTube channel has been so well established that he is offered a job as a news anchor at a well-established channel. He accepts the job after declining at first and select Ramsha as producer of his show.