In the light of the recent and very disturbing events caused by the COVID-19 (coronavirus) pandemic, we and the respective representatives of the Muslim communities of Europe acting on behalf of a 170 million population of Muslims living in Europe, from the Atlantic to the Urals, have decided to address you, as the decision makers who are held responsible for the well-being of not only your respective states and organizations, but entire Europe, and in the case of some of you – the entire world.
The recent events have clearly shown all of us the erroneous vector of the European community development. Much of what we have been implementing or continue to adopt today is unacceptable and it seems that the Almighty has called upon us, as humankind, to make certain corrections. As people endowed with reasoning, and some of you with sincere faith, you are well aware of this as much as we are.
The problem of coronavirus has indeed helped us realise that humankind has not been setting the right priorities in the development strategy. Sadly, we all have contributed, in one way or another, to the destruction of the traditional family institution, we have lost spirituality and we have given ourselves up to immorality. We have created a large gap between the wealthy and the great majority of those who, as we discovered, can barely afford basic hygiene.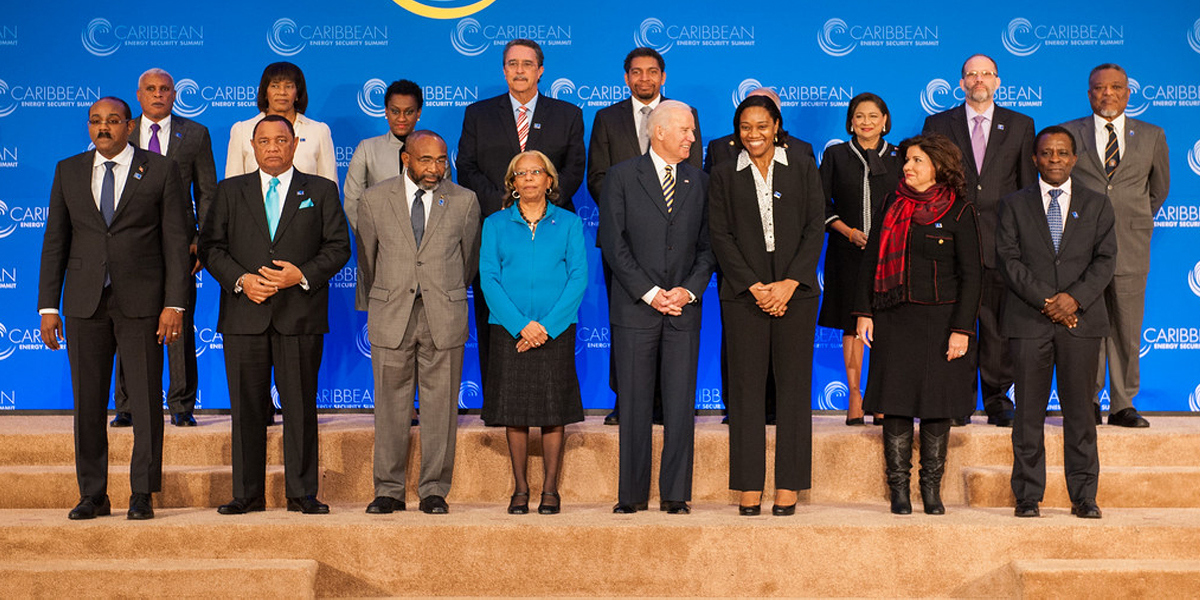 The pandemic has also revealed that the world is not as vast as it may seem and we, as humankind, are so interdependent that the entire world community is like a single human body, which cannot feel entirely healthy when a part of it is experiencing pain. Today, illness has spread to all of its parts and to ensure its full recovery, we all must make a collective effort, by doing the best we can. This recovery should not only mean overcoming the pandemic but achieving a healthy organizational development structure of the world, and Europe in particular, and regaining high moral and ethical standards, too.
After the pandemic the world will not and should not be the same as it used to be. It must become better! Moreover, it should be more united and integrated. The events of the pandemic have shown us how people of different religions, different nationalities come out to help each other, encourage each other with moral support.
We are grateful to the governments of many European nations and municipalities for the lifting of prohibition on performing the athan (a Muslim call to prayer) in public. We should not return to unhealthy stand against hijab (Muslim women's cover) or insistence on its total ban, as the current situation has convinced us that when it comes to public health people may even be obliged to cover their faces and wear face masks for everyone's safety, in the same manner as some Muslim women wear niqab (a Muslim face veil). And if we were to aim to re-establish moral and ethical recovery within the society, then a headcover for a Muslim woman is a primary matter.
We would also like to point your attention to such important aspect as funeral arrangements for the victims of pandemic around the world. The abhorring measures taken by the government of Sri Lanka, for eхample, in total disregard of Muslim sensitivities, is completely unacceptable. The discussions on this matter are currently ongoing in Europe and we need to address this issue properly.
It is also important, in the light of the virus pandemic, to address the subject of availability of healthy food products, as well as those that meet specific requirements of people of different faiths, E.g. halal for Muslims and kosher for the Jews.
The pandemic has shown us that we have not been properly addressing many issues related to healthcare, education, and food safety on the national and European level. We are convinced that these three areas must be given top priority as soon as we overcome the current pandemic. We, as believers, are also convinced that society at large should pay more attention to its spiritual and moral health, for this is the main source of our strength in overcoming hardships, as we have seen on the example of the First World War, the Second World War, and the current global pandemic.
At the same time a proper approach must be taken in establishment of co-existence between various religious institutions and social communities that uphold moral, ethical and family values. Today many of our mosques, religious institutes and educational centres have faced the problem, as many of them are not run with full or even partial government funding. As many of them operate on rented space, the quarantine restrictions have made it very difficult for the Muslim communities to maintain their Muslim institutions and schools. We hope that these issues can also be given their due consideration by the leaders of countries and municipalities of Greater Europe.
It is our pleasure to note that during quarantine period the spiritual bond that was established between people of various faiths, especially among representatives of Abrahamic faiths – Judaism, Christianity and Islam – showcase a great example of our unity as one single family. This should become the foundation of inter-religious and inter-faith collaboration in the future.
As believers, we are convinced, that it is no surprise that the peak of pandemic in Europe coincided with the sacred time for the Christians, Jews and Muslims – Christian Easter, Jewish Passover and for Muslims it is the advent of Ramadhan. For all of us it is important time for self-evaluation and re-alignment of path that we set for ourselves, for our families, for our nations, for our continent and the entire world.
In view of the above we would like to point your attention to the fact that the pandemic crisis has shown us that although the world has come together, it needs to have a more sustainable structure that can respond to such universal challenges. The reaction of the United Nations and its role as the largest international organization in this crisis, was insufficient and not something that was expected of it. It would certainly make sense to introduce large-scale reforms of the United Nations and G20 and establish a better integration and uniformity between the two organisations. It is important to note that although the Muslim world is currently represented in G20 by Turkey, Saudi Arabia and Indonesia, Muslims are not represented in the Security Council of the United Nations. Although G20 has also not shown any effectiveness in handling the current crisis, the reforms with its possible integration with the United Nations could help develop a better strategy to address such global challenges in the future.
With regards to Europe, and in view of the sanctions imposed on our neighbours, like Iran, or Russia, which is itself part of Greater Europe, or in view of the withdrawal of the United Kingdom from the European Union, it is very important to establish new institutions on the platform of Organisation for Security and Cooperation in Europe, which would help integrate territories of Greater Europe and coordinate its relationship with neighbouring countries. We must establish a more effective and holistic European cooperation, devoid of threatening sanctions and misunderstandings. Such collaboration would help us solve a number of pressing matters, including the pandemic, post-pandemic recovery activities and also ensuring stability in bordering countries with active war conflicts, that trigger massive migrations, to mention a few.
Moreover, we should be able to offer collaborative assistance to our neighbours in the Middle East and Africa. Our involvement in facilitating the development of their economy and infrastructure will help eradicate any possible threat they may pose for Europe.
With this we would like to address the leaders of the European nations, the leaders of the European Union, European Council and Organisation for Security and Cooperation in Europe, and call for a European meeting upon the end of pandemic, where our leaders could clearly define the new development strategy, not focused primarily on military expenditures, but rather more sufficient fund allocation for the healthcare, education, small and medium enterprise development support and establishment of security through economic collaboration. Such meeting should also address the issues concerning sanctions and borders between European nations.
In the meantime, we must dedicate all our efforts to address current pandemic crisis, as Food and Agriculture Organization of the United Nations has already warned that the pandemic is impacting global food system and may lead to hunger in some countries.
In our address to the leaders of Muslim countries, we would like to state that upon the end of pandemic, on the basis of Organisation of Islamic Cooperation which itself needs major reforms and restructuring, as it can no longer function in its current state, we must return to negotiations table and end all internal military conflicts and disputes like that of Libya, Syria, Iraq, Yemen, or Palestine. Moreover, an organization that represents entire Muslim world must protect interests of all Muslims effectively on the international political and economic levels, whether it concerns Muslims in Myanmar or Sri Lanka as well as Muslim populations in three major countries like China, India and Israel. We must take a more effective stand on the issue of Kashmir and Palestine crisis.
We believe that with the ending of the pandemic the world will change for the better and Muslim countries should take the path of development, which would save them from poverty, degradation and spiritual decay.
We would also like to address the leaders of the most populous countries of the world like India and China which have substantial multi-million populations of local Muslims. For the past two years the world has witnessed numerous problems in relation to the life of Muslim communities in those countries. China and India play important role in the development of the modern world. We hope that after the pandemic, these countries will take a fairer stand in relation to religious minorities and multi-million Muslims groups.
In our address to the leaders of Nuclear Powers, we would like to highlight that in view of threatening statements made by some countries on a possibility of delivering precision nuclear strikes during the crisis in the Middle East earlier, the global pandemic has proven the world's helplessness even before a viral disease. Just imagine the consequences it would have on our planet, if a mentally challenged political leader decided to deliver a nuclear attack. Such threat must be completely ruled out in modern world. The International System of Nuclear Suppression must come into effect. Taking into consideration the impact of the virus pandemic it is not difficult to imagine the aftermath even of the most "precise" nuclear attack. The world must stand against any type of nuclear and biological weapons. The pandemic has shown us that such action will have impact upon everyone without sparing anyone. The balance of power must always be achieved without creating the risk of total global destruction.
In our address to the leaders of other faiths we would like to state that upon the end of the global pandemic, we must gather at the Global Summit of Religious and Spiritual Leaders, with the participation of world leaders, as well as notable leaders of the world Muslim organisations, leaders of the UN, OIC, and other international organisations, where they could work out new norms that would protect us from global wars, crises and disasters with vested human interest. We must ensure that the system of family institution will be protected and regarded as sacrosanct. We must give priority to spiritual development, education, self-development and prevent all forms of monopolies that hinder the development of small and medium businesses. World leaders must clearly ensure and guarantee that the pandemic crisis will not be conveniently used to enforce mass vaccination, or obligatory chip implants or allow governments' total control over personal finances. In order to stop such speculations that lead to numerous conspiracies and cause public unrest among Muslims and non-Muslims alike, the government must make clear statements.
You may also like to read: Coronavirus update and map
We must understand that we elect members of our governments whom we entrust with a responsibility of establishing wellbeing of our people and determining the fate of our countries. Through international collaboration agreements our country leaders, in turn, determine the fate of the world. And yet, in the midst of pandemic, some disturbing rumours of secret global government that has taken charge of the world begin to circulate. The global summit would serve as a platform at which global leaders would help clarify all of these uncertainties and establish understanding among the members of the public and set the priorities for the development in the future.
We must identify and adopt the right strategies in view of the above mentioned. Considering the level of responsibility entrusted to you, and taking into account that some of you are sincere believers, we hope you will show your firm civic stance and exercise your sound accountability before people, before future generations and before our Creator.